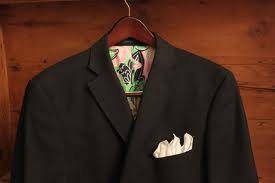 Through a 40-year advertising career, Hank Wasiak has yearned for a route to the consumer's heart. The former vice chairman of McCann Erickson WorldGroup knows that the ability for a brand to make an emotional connection was more important than any benefits that come via a single transaction.
Mobile gives Wasiak the road he has been seeking.
"Technology opened the door to what consumers always felt anyway – back in my day when we were doing IR [infrared] scores to gauge television commercials and saying how hard it was to break through, the average recall for a 30-second spot was maybe 25 percent of the people who were forced to look at a commercial would remember it," Wasiak told me in an interview for my new book, Mobilized Marketing: Driving Sales, Engagement, and Loyalty Through Mobile Devices.
"They were telling us then, 'I want it the way I want it when I want it.' We just didn't have the capability to do it. Now we do. Mobile, it gets you connected but it's part of your life in a functional way, in an emotional way, an entertaining way, in a lifesaving way," he said.
Successful marketers are opting in consumers to mobile loyalty clubs. Surveys by Hipcricket, a mobile marketing and mobile advertising leader, consistently show that more than one third of U.S. mobile subscribers are interested in joining a VIP club hosted by their favorite brands--translating to more than 100 million people. Some brands have mobile VIP clubs with hundreds of thousands of opted-in members.
According to our most recent research, nearly two-thirds of consumers say their favorite brand has yet to advertise to them on their mobile device. There's a huge opportunity there for brands, one that reaches well beyond the first click or installation. For savvy marketers, the click or install isn't the end – it's the beginning of the relationship, if you shepherd it well.
Wasiak and others can also reach his customers and prospects by thinking beyond the one-time mobile advertisement. He is looking for what happens after the click or the app download. Many marketers are leaving a huge opportunity on the table, an important chance to engage with the customer, post-activity.
The post-activity piece is about permission-based re-engagement where a brand is "invited in" by the consumer after the click or download, thereby opening ongoing dialogue. This creates a connection that is contextual and appealing to the mobile user and potentially lucrative to the advertiser. And lack of context is what primarily keeps most consumers from engaging in brands on mobile—our most recent survey showed that nearly 43 percent of consumers who haven't engaged with mobile ads chose not to because "it was not relevant to my interests."
When it comes to mobile, even in its relatively early days, Wasiak, who is now a partner at The Concept Farm, believes that marketers should fire sooner rather than later.
"To me, the key thing when looking at something is to be early and fast," he said. "I've been the poster child for this.
"You want to overthink things sometimes. You want to get it perfect but things move so fast. To me in this world, especially in mobile, iteration is more important than innovation. You can find out quickly because you're in real time in the hip pocket, the breast pocket and in the heart of your consumers.
"You have to put on a flak jacket and get a little more risk averse."
Microsoft's Barbara Williams, a former marketer at venerable Johnson & Johnson and Unilever, agrees with Wasiak. Microsoft is proceeding with mobile despite the lack of precise mobile measurement.
"Now it seems to be very anecdotal," she says. "We know we spent x amount and we know the cost per engagement or cost per experience. We'll look at the percent we spend in media on mobile or media in other channels and look at the return on that in terms of visitors or engagement and try to compare it. We'll say we know we're not spending nearly as much in mobile as we are in digital but we're getting just as much traffic.
"Right now we're at the beginning stages of making it more scientific and more data driven."
But the path to the consumer's breast pocket and heart has become well-established.
(article first appeared in Washington Times http://communities.washingtontimes.com/neighborhood/status-update/2012/sep/14...