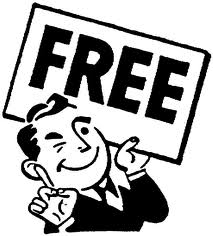 Forty-four percent have gotten a "free" smartphone in exchange for signing a contract, according to J.D. Power. What's the play for the carriers and handset manufacturers? Subsidies drive adoption and increased spends on services.
Nearly 30% of emails are opened on a mobile device, according to a new report. That's massive volume. Now the question is how many of those are mobile optimized?
I'm surprised that live blogging didn't begin days before the iPhone 5 announcement. Then Ryan Seacrest and Joan Rivers can interview influencers entering the event on a red carpet.
If rumors are right, iPhone buyers will be saying "I want my LTE".
The only surprise in Amazon's decision to give consumers an opt out on new Kindle Fire ads is that it took a reversal rather than was something that was stated in the new product introductory comments.
It turns out that the Nokia Lumia 920 image stabilization video was a "simulation" – what a way to start out on the right foot. It's kinda like when what is positioned as real-time isn't real time. Bogus.
There was a major story about a company that is developing apps for as little as $20. Some have looked at this and called the work really mobile websites. Either way, this is supposed to be a winner for brands?
Samsung sold 20 million Galaxy S III devices in three months. By comparison, one forecast says 10 million iPhone 5s will be sold in the first week.
The Federal Communications Commission said that it is testing mobile carriers data speed claims. The best scenario is that we plainly are told what we have with comparisons.
Apple has reportedly failed in contract negotiations with cable companies around Apple TV. No one believes that this is the end of the story.
According to Pew, more than half of app users uninstalled or decided to not install an app due to concerns about personal info.
Nearly one third of cell owners have experienced a lost or stolen phone, especially young cell phone users (18 to 24), according to the same group.