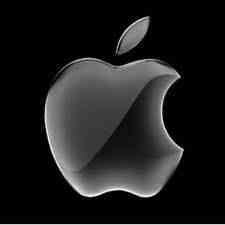 Siri, please don't let us follow the same foolish path again.
Nearly a year and a half ago, the pundits told us that Apple was irreparably damaged during "Antennagate", when the most revered brand in the world was slow to admit, then fix issues with the antenna on its then new iPhone 4.
All the iPhone 4 did was set Apple up to eclipse 100 million units sold and move its stock toward the $400 a share mark.
Now many of the same pundits are at it again, expressing contempt for Apple for "disappointing" us with incremental improvements to the iPhone 4 rather than introducing an iPhone 5 that, many hoped, would wash dirty socks and run marathons for us.
Siri, just who did Apple disappoint?
Not consumers who made the iPhone 4 the best selling smartphone despite being a little long in the tooth in technology years.
With the 4S, we get Siri, positioned as the intelligent assistant you need that is now a voice command away. We get over 200 new features including Notification Center, an way to easily view and manage notifications in one place without interruption and iMessage™, a new messaging service that lets you easily send text messages, photos and videos between all iOS 5 users.
We also get a new camera with the most advanced optics of any phone. The 8 megapixel sensor has 60 percent more pixels to deliver high quality photos. On top of that, Apple delivered the ability to capture video in full 1080p HD resolution and with new video image stabilization.
Then Apple lowered the price of the iPhone 4 to $99 and put the 3GS on sale for free with a two-year contract.
Siri would be the first to tell you that consumers care about features and benefits, not model numbers. Outside of the pundits, there likely wouldn't have been one person storming Apple's Cupertino campus if the company named the soon-to-be-released product iPhone 5.
Maybe Apple's marketing team blundered by sticking to the iPhone 4 model line.
Did it irrevocably damage the Apple brand? It's laughable to even suggest that.
(Article first published as http://technorati.com/business/article/taking-a-bite-out-of-the/ on Technorati)