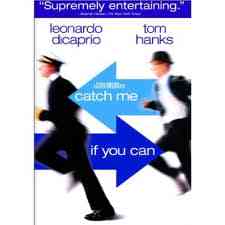 I had Catch Me If You Can on my mind in Austin with Leonardo DiCaprio at South By Southwest and approximately 1,000 Interactive panels and hundreds of parties vying for eyeballs, not to mention tweets, blog posts, and check-ins.
Like the rest of the nearly 25,000 attendees, I caught a small piece of the action given the competing sessions, Manhattan-esque traffic, and multiple sites. Also, what I didn't hear was a debate on the convergence of mobile and social, perhaps signaling a realization that the two were never destined to be in silos. Just follow the consumers who would have none of that.
The most provocative comments came from futurist Ray Kurzweil despite his repeated statements about the neo cortex delivered to a crowd that had lost many brain cells due to the incessant partying.
What most caught my attention from Kurzweil:
-- "You can start world-changing revolution with the power of your ideas and the tools that everyone has. A kid in Africa has access to more information than the president of the United States did 15 years ago."
-- "As we go through this decade, search engines aren't going to wait to be asked. They'll be listening [to humans] in the background. And [the search results] will just pop up."
-- "If we can convince people that computers have complexity of thought and nuance ... we'll come to accept them as human."
The second and third comments can be debated. Will many want behind-the-scenes listening, interpreting, and advice from a machine? I agree with Kurzweil who shrugged off a suggestion that connectivity is a curse. He said that we are all in control and that "time triage" is an individual decision.
A few more things that caught my attention in recent days.
Samsung's tablet revenue reportedly won't only come from the sale of its own products. The company supposedly will sell to Apple $11 billion in parts for an iPad mini, according a report that quoted an unnamed Samsung source.
You say that there is no money in apps? Not this time. Draw Something, one of the top selling apps that I wrote about when Apple reached 25 billion downloads, is earning six figure revenues per day.
Clicks on mobile ads are 2X in Italy compared to the United States, according to eMarketer. In my upcoming Mobilized Marketing book, I spend considerable time talking to global marketers about the nuances in their regions.
In 2012, $2.2 trillion or 10 percent of disposable household income will be spent on mobile devices and services, according to Gartner. Do you still think that it's the early days of mobile?
I don't want to flaunt the fact that I heard about authentication stacks during a SXSW panel. Tell me you aren't jealous.
Probably the smartest words in Austin – people don't care about your products - they care about solutions to their problems. Amen.