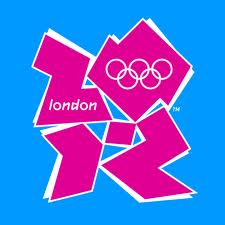 Beyond the athletes who will become household names over the next few weeks, the London Olympics are the coming-out party for multi-screen viewing.
Yes, the shift to multi-device multi-tasking is real — in fact, it's a trend we have observed fomonths that will have a profound impact on mobile marketing. Already the Pew Internet and American Life Project tells us that half of all adult mobile phone owners now reach to their mobile devices to enhance and enjoy their television-watching experiences.
The London Games will show what cutting-edge companies are capable of right now.
Just in time for the Olympics, entities including Twitter, ESPN, Facebook and Yahoo!, are taking the wraps off of comprehensive complementary initiatives to transform television viewing, making what used to be the passive activity into a completely interactive one.
ESPN gave me the inside track on their strategy, insights I documented in my new book Mobilized Marketing. Specifically, ESPN intends to create worldwide fan communities around events like the Olympics. It's an exciting approach that brings together fans experiencing the games live in the stadiums with fans cheering on their sofas. Further, the social aspect of this encourages live viewing since the back-and-forth between fans in the community happens in real-time as events take place.
The shift is real and marketers who fail to realize that consumers are participating in experiences and events like the London Olympics (across multiple screens) will likely miss this year's business goals. The proof is in the numbers — and in exclusive interviews I conducted with brands and companies gearing up to ride this wave. As ESPN told me: Consumers will punish brands who don't have a rewarding mobile presence. It has passed the point of a "nice to have."
I expand on this topic in a new mobilegroove.com column http://www.mobilegroove.com/olympics-are-coming-out-party-for-multi-screen-vi...