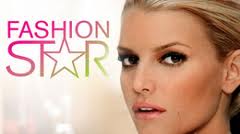 Mobile Marketer asked me to comment on the new initiative from Macy's that promotes exclusive looks from NBC's "Fashion Star" show and lets consumers shop through their mobile device.
Consumers who are opted in to Macy's SMS database received a message earlier this week that encouraged them to shop the Fashion Star designs. Caprice Willard, a buyer for Macy's, is one of the judges on Fashion Star who decides whether a designer's look is fit for the department store giant.
Here's what I told Mobile Marketer:
"Realizing that consumers have a mobile device with them always, Hipcricket client Macy's has made previously passive activities interactive by adding calls to action in the aisle and now on television.
"Bringing behind-the-scenes looks and the ability to easily purchase product differentiates Macy's in the highly competitive retail world. Macy's has long been a mobile pioneer and continues in that tradition with this program."
The article is here - http://www.mobilecommercedaily.com/2012/03/22/macy's-taps-sms-to-bolster-exclusive-clothing-sales