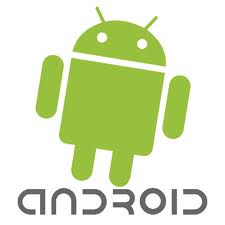 Mobile apps or mobile Web? If the goal is to reach as many makes and models of devices, then mobile-optimized websites are a natural first choice. If it's about building "experiences", then mobile apps — front and center on our smartphones— may have some advantages. It's often a confusing decision for marketers to make, and the right choice depends on what brands want. However, new numbers from Nielsen boost the argument that apps are gaining some serious traction (despite an increased focus by brands on the mobile Web and excitement about the improvements promised by HTML5).
Comparing 2012 to 2011, the research company discovered U.S. mobile subscribers are moving to smartphones and downloading more apps.
Among the findings:
• Smartphones are 50 percent of penetration, up 12 percent from the previous year
• The average number of downloaded apps per device has gone from 42 to 51
• 88 percent of iOS and Android users have downloaded an app vs. 74 percent a year ago
• The number of iOS and Android users has risen to 84 million from 38 million
• Time spent on apps is up 10 percent despite the advancement of the mobile Web
• The time spent on the Top 50 apps has gone down from 74 percent to 58 percent
Some things have seen little or no change. The top five apps continue to be Facebook, YouTube, Android Market, Google Search and Gmail. And smartphone owners spend just slightly more time on apps each day (37 minutes a day in 2011 compared to 39 minutes today).
Also, privacy continues to be a concern, with the vast majority of users (70 percent in 2011 and 73 percent in 2012) expressing concern over personal data collection.
What's more, 55 percent are wary about sharing information about their location via smartphone apps.
How I See It: There are few absolutes in mobile. I never bought the debate that tried to make us believe that mobile Web and mobile apps was an either/or situation. As marketers, we need to follow the numbers, keep an open mind, and anticipate what's next. Yes, apps appear to be on the rise. But we have to dig deeper and ask "why". One driver is the always-on nature of apps across the board. Many apps (like games) can be used even when there is no connectivity. We know that many apps are downloaded —but we also have evidence that many apps lose their appeal quickly and are rarely, if ever, used. In contrast, a mobile website is a more of a necessity than a novelty. People require access to optimized destinations using their mobile devices and they expect brands to provide mobile-friendly experiences once they get there. This — as I learned from ESPN while researching my newly released Mobilized Marketing book — is critical. Mobile users often punish brands that fail to deliver a great mobile experience.
(post also appeared on mobilegroove.com http://www.mobilegroove.com/mobile-usage-hot-trends-mobile-apps-multi-screen-...