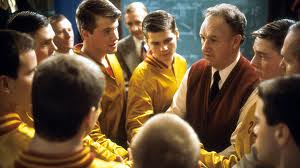 As we've seen in many campaigns, donors don't have to jump through hoops to donate with their mobile devices.
Speaking of hoops, Butler University is employing mobile giving in its efforts to renovate famed Hinkle Fieldhouse through a $16 million raise.
Butler aims to preserve the 84-year-old Fieldhouse's classic architecture and feel, while improving interior spaces to better serve student-athletes and fans. Hinkle Fieldhouse was the center of the basketball world in 1986 when it was featured in the film "Hoosiers."
Mobile users who text HINKLE to 32333 can donate $10 to the University. The charge will appear on the mobile subscriber's carrier bill.
Successful philanthropic efforts are inclusive and these days that includes giving through mobile devices.