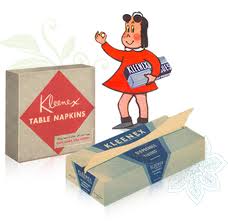 The msnbc.com story said that the iPad is to tablets as Kleenex is to tissues. To me, this thinking is premature.
Speaking of tablets, will a two-month delay to July push Google's first one to $200? The need to be more efficient to move the price down has reportedly been deemed more important than time into the market.
I still believe that Philadelphia's walking lane for texting was a keeper. It was only in place around April Fools Day. While we're at it, we need one for elevators and another in airports.
Approximately two billion Facebook posts per month include a geolocation tag. Of course, it's not only about what you say but where you say it.
Did you hear the NPR piece on phone tracking? The question was whether the carriers are selling private records to law enforcement. It seems to me that the answer is yes despite the fact that the mobile operators don't want it called selling.
This from a memo from Yahoo's CEO Scott Thompson – "Our users want fun, informative, engaging experiences on all screens." Does this signal that the company will finally seriously integrate mobile?
I'm all about new media but Vin Scully took me back 45 years with his call on Opening Day. He was so good describing the baseball game that I barely picked my head up to watch the game in HDTV.
The latest proof that it's not our grandparents' world? About 29% of those who read ebooks consume them on cellphones.
Consumers don't engage with channels, they engage with the brand, said a Walmart executive at a conference. Further, make the experience as seamless as possible, he said. I couldn't agree more.
For a peek into several sections of my nearly released Mobilized Marketing book, please see the Inside This Book section on my Amazon book page.
Assuming the rumor is true, I would like to know why Apple thinks a 7.85 inch iPad is the right size. I'm disappointed that it's not 7.97258 inches. Call it isanity.