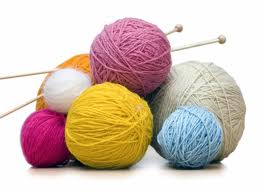 No eyelash enhancement deals delivered this week through mobile or online, but my sewing class offer arrived. I saw it when I put down my knitting.
Of course, the course to take instead of matching prices is to deliver value-add customer service. That's delivering at the Moments of Trust.
How long before Samsung does another iPhone 5 spot saying that you can't even buy one if you are dumb enough to want one? Deja deja deja déjà vu.
But how many changed plans to buy an iPhone 5 because of maps inferiority? None, according to a study. It's annoying, but not deal breaker
Minutes of talks, plus texts sent and received each increased 3 percent year over year, CTIA says. So much for talk, SMS withering.
More CTIA figures? Americans used more than 1.1 trillion megabytes of wireless data in 2011. The number means nothing to us. What does? It doubled year over year.
Amazon says that it sells Kindles at cost. Of course, money is made on what is sold through the hardware.
On a possible ownership change for Sprint - consumers don't give a hoot. It won't influence purchases. Name one who can tell you who owns Sprint now.
A Coca Cola executive gave Digiday a reason why brands are behind in mobile: 'It's hard as shit," she said. Harder than brain surgery or rocket science?
A survey says that the iPad mini is the least-desired Apple product launching in 2012. Time will tell – I completely disagree.
I saw a story on "what you need to know about mobile malware". Here's what I know having worked extensively in the online security category - consumers don't care and won't for awhile, even after a major outbreak.
27 percent of registered-voter cell owners have used their phone in this campaign to keep up with election news or politics, according to Pew. Seems high considering most know whom they are voting for in November.
If you could turn back the clock and go to an unconnected world, would you? Is the answer as simple as "no way"? I don't think so.
For a while, industry folks said that mobile users look at texts within four minutes. A new report says the average response time is 90 seconds. I'm not sure either is accurate.