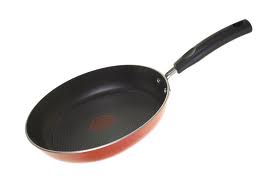 With my new Kouply app, I'm going to ask my wife if she'll award me 50 points for taking her to a nice place. Then I will duck.
The Federal Communications Commission has asked the public if the mobile carriers are sufficiently protecting privacy. How the heck would users know?
T-Mobile has priced the Korean-designed Prism smartphone at $20 with a month-to-month contract. It comes with slow speeds and a not-so-cheap full data plan.
Facebook is supposedly back at efforts to build a smartphone. That's one track for the company. Another is to engage global feature phone users.
Meanwhile, Facebook is rumored to be in talks to buy Opera Software, fueling speculation it will launch its own mobile browser.
NBC will be coming with two mobile apps for the London Olympics. One will have live streaming. The other will lead with highlights. Access will mostly be granted only to cable, satellite and telco customers.
A year after launch , Google Wallet has 25 national retailers, 1 carrier (Sprint) and 6 Android phones. Also, American Eagle Outfitters, Foot Locker, and Jamba Juice made another mobile wallet bet - adding PayPal to Google Wallet. This all means what? The mobile wallet race is a marathon rather than a sprint.
I needed an app for a dachshund on my lap with hiccups. I've seen tries with crazier business models.
If Windows 8 won't be enough, how about a removable battery on Dell's coming 10.8 inch tablet?
73 percent of teenagers say that they text while walking. The other 27 percent are fibbing.
A judge ruled that a text message sender is not liable in a distracted driving crash case. The opposite verdict would've created a firestorm.
Mobile devices make up about 20 percent of U.S. Web traffic, according to a report. That seems high to me even as we're likely to move to 50 percent in 2 years.
Headline: Phablets are here to stay. Hopefully the word is not.