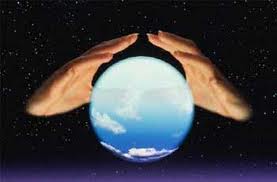 Lots of forecasts are out on what will happen in mobile in 2016 and 2017. Big growth in all, but wide disparity in the numbers. Does anyone know in such a morphing category? For presentations, I've been asked to focus only on the next six months. That's really what matters to marketers.
Missed last week's webinar with the Mobile Marketing Association on my Mobilized Marketing book? You can see it here https://www3.gotomeeting.com/register/933811590
Should we take the half full or half empty view on this one? According to Harris, 20 percent of U.S. consumers buy via mobile and 62 percent couldn't care less. Twenty percent of American mobile subscribers is more than 60 million people. I'll take the half full position this early in mobile. Why, another report says that mobile commerce accounts for 13.3 percent of all online sales – and that's growing rapidly.
A report says that 80 percent of app developers don't make enough money to support a business. It has been this way since beginning of apps.
By 2016, tablets will outship netbook PCs, NPD says. Significant but it does not signal the death of the computer – it will be more of a co-existence.
Amazon Kindle Fire reportedly slipped to 4 percent of tablet market shipped last quarter vs. 17 percent the previous quarter. If true, more iPads sold in 5 days than Fire shipped in quarter.
Websites have been found to contain malware targeting Android devices. Having spent time working in the security category, I'll tell you that it will take a major outbreak for people to care. And, even then, many won't.
Apple fanboy delight – stat that two-thirds of top U.S. carrier sales in Q1 were iPhones.
The Draw Something app has seen its daily user base drop from 15 million to 10 million. The company drew a blank on an explanation.
Seven of the top ten grossing iOS apps and 6 of the top ten grossing Android apps are integrated with Facebook. Of course, that's part of the reason that they are top grossing.
I saw that Apple "discussed" putting a keyboard on the iPhone. Is there news here? Would it had launched the product without pondering the possibility?