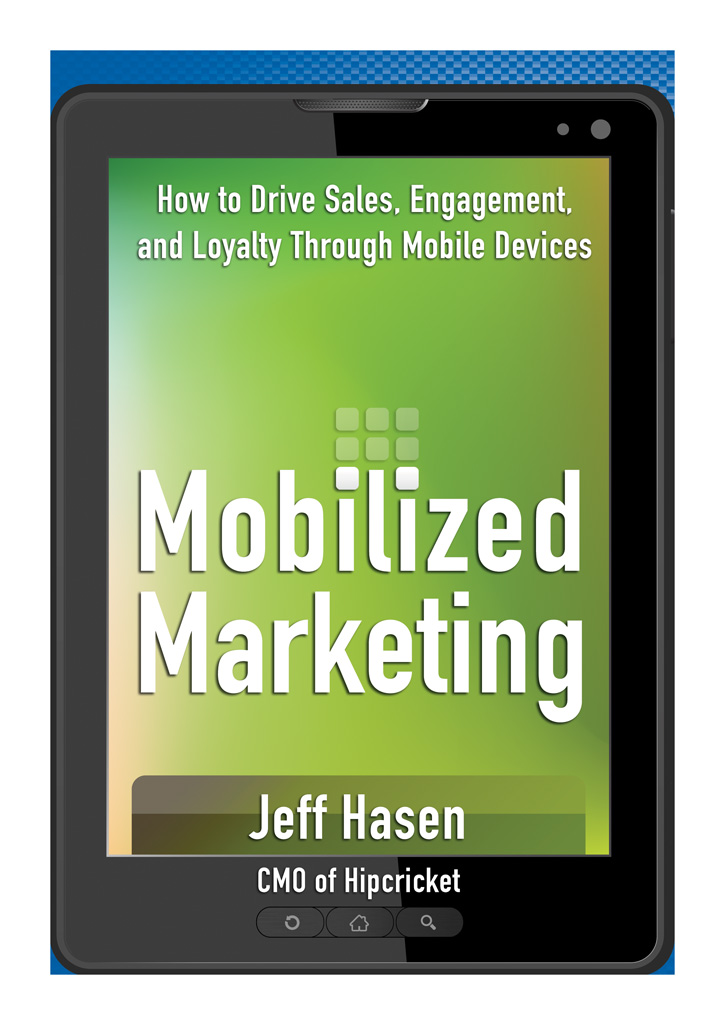 Yes, I've been writing a book on mobile marketing. It has been a career highlight, talking to professionals from around the world about what works, what doesn't, and where we're headed. Their insights and lessons will be shared in "Mobilized Marketing: Driving Sales, Engagement and Loyalty Through Mobile Devices".
http://www.amazon.com/Mobilized-Marketing-Driving-Engagement-Loyalty/dp/11182...
Today, the book made a prestigious list of those most anticipated for 2012. I'm humbled, honored, and thankful.
From TopRank's Online Marketing Blog:
"Jeff Hasen, CMO of mobile marketing forerunner Hipcricket, provides timely mobile strategies and tactics leveraging his experience from more than 130,000 past campaigns. As mobile marketing continues to move to the forefront of the marketing world, the insight Hasen provides into mobile optimization, budgeting, and measurement should prove to be indispensable in 2012."
Wow.