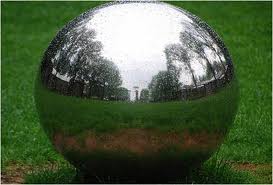 More than three dozen of the savviest digital marketers in the country came together in New York recently for a customer summit and sharing of knowledge.
Each brought impressive mobile success stories, none of which included the use of a so-called "shiny object" or a product sprinkled by pixie dust at South By Southwest this past spring. These pros know that none of those types of products and services will move a business. In fact, if anything, they will move a business backward.
Instead, there was discussion of a Ford traditional media campaign that included a call to action involving the unsexiest of products – texting. Why did that make the cut in a day full of discussion? The answer is: business results. Ford saw a 15.4 percent lead conversion by including a mobile component to dollars already being spent.
There was talk of the programs run at Macy's. In its Backstage Pass program, shoppers are given choices on how to respond to calls to action that lead to information on merchandise from leading designers. The elements include a mobile website, QR codes, MMS (multimedia messaging) and, yes, even text messaging. Macy's is wise enough to give mobile users choice.
Sure, these marketers are on the forefront. Many attended SxSW and are as up on the newest and shiniest as anyone. But they aren't buying vaporware. They are tapping into consumer behavior and interest, not what is displayed as the hippest.
Why?
They understand that their jobs have not changed. They need to, for example, sell more beer, move more shoes, and entice consumers to buy cereal. It's the same job that their predecessors had, in some cases, more than 150 years ago.
The what is the same: It's about moving product. It always was, and always will be. It's the how that is changed in the mobile era.
Of course, they aren't betting it all on mobile. But they are making intelligent bets. For instance, few are spending anything on the mobile wallet, which dominated conversation at SxSW. With miniscule adoption, 2012 isn't the year to bet the marketing budget on Near Field Communication (NFC) and the wallet promise.
Even those chasing the dough in that category are realistic. "It's inevitable that we will use this smart gadget that most of us have in our pocket now and increasingly over time all of us will have it," Scott Lien, vice president of Intuit's Mobile Innovation Group, told me in my new book, Mobilized Marketing: Driving Sales, Engagement, and Loyalty Through Mobile Devices. "First it will be a basic replacement for payments but over time it will gain more and more intelligence. At first there will be early adopters. They do everything on the phone. I think it will be high travelers and people who are in transit a lot.
"There are many ways that it will add intelligence. It's shocking in this country that there are a lot of people in tough economic shape. Credit card debt is high. Many people are living paycheck to paycheck, yet they don't have a good adviser on a daily basis that is helping them make good buying decisions. That could happen in many ways. Helping them find substitutes — if you want to get a good cup of coffee, you tell them, 'Here's the cheaper, better place and a better way to get it. Hey, you have points sitting there in your frequent flier account that are about to expire and you can monetize that and buy this thing you want to get.' We all have three or four credit cards in our wallet. We can tell them that there's actually a better card to use on this transaction because they're going to get triple points."
Lien has measured expectations for adoption. "The concept is very simple — harnessing all the data and all the information that is there and putting all of that knowledge in your hand at the point of purchase or point of decision to help you make a better choice," he says. "I don't think we're years away from all that. I think it will start to come slowly and come in pieces, the way they came with the iPhone. First there weren't any apps — now there's voice assist and all that. This will come slowly and serve segments of users like the high-traveler, high-transit user who will start to adapt it very quickly."
In other words, there likely will be a time to spend brand dollars against the concept. Just not now, not by marketers who went to New York to learn more about how to sell more today.
(article first appeared on adotas.com - http://www.adotas.com/2012/07/why-savvy-marketers-wont-bet-on-shiny-objects/)